by Eric "smurph" Murphy on Sep.06, 2010, under IRL
Erika took this fantastic photo of a monarch last week. It's so hard to catch these little guys sitting still so to get such a sharp close-up is pretty amazing. Very nice shot!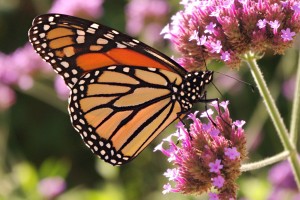 See Untitled at Flickr.
---
Eric is a software engineer and father of two, who's hobbies include video games, open source software, and just being a geek.
Read more from this author
---
:Erika, photography, POTW