by Eric "smurph" Murphy on Aug.15, 2010, under IRL
Erika went on her first photoshoot with someone other than our kids last weekend. Erin was the subject, and Erika took some great photos of her. This one is one of my favorites of the group.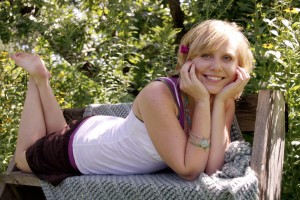 See Erin at Flickr
---
Eric is a software engineer and father of two, who's hobbies include video games, open source software, and just being a geek.
Read more from this author
---
:Erika, photography, POTW