It's the second week and I'm late already! I have a good excuse though, yesterday was Father's Day and I am, after all, a father, and I have a father, so it was a busy day doing fatherly things. Anyway, last week Erika uploaded some fantastic shots so, once again, it was a tough decision. I picked a very cute shot of our daughter Payton taken through the glass of our patio doors. I can't put a finger on why I like it so much. Maybe it's her smile, or how Mommy's and Payton's hands are pressed together on opposite sides of the glass, or that you can see Erika peering through her camera in the reflection. It's such an intimate photo that displays a part of Erika that I love. I promise, these won't always be photos of our kids!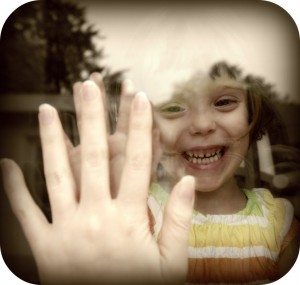 See Hand in Hand at Flickr
---
Eric is a software engineer and father of two, who's hobbies include video games, open source software, and just being a geek.
Read more from this author
---