Another week, another day late photo. Our 4th of July was a busy one so I didn't get around to posting this. This week was a no-brainer and I think this photo speaks for itself. It doesn't even need a title! This is yet another gorgeous photo of our naturally photogenic daughter Emma wearing a headband from the dollar store. She's such a cutie pie.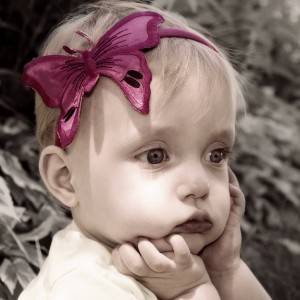 See Untitled at Flickr
---
Eric is a software engineer and father of two, who's hobbies include video games, open source software, and just being a geek.
Read more from this author
---