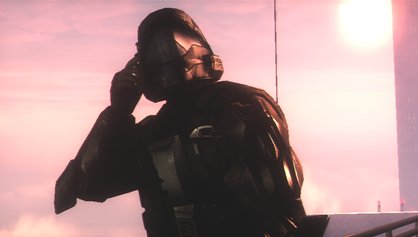 Last Friday Co-Optimus hosted a "Halo Collectible Night" as part of our monthly co-op night with Halo Waypoint. We planned on helping people find skulls, terminals, and audio logs from Halo 3 and Halo 3 ODST and hopefully pick up some achievements. I already have everything so I sat around waiting for someone to ask for help. I ended up hooking up with L1GHT3NSTRIKE to pick up all the audio logs in ODST. We hit all 29 from the streets in about an hour, but couldn't find the entrance to Data Hive where the 30th is hidden. Google told me the entrance to Data Hive isn't accessible until you play through all the flashback levels. What a pain! We both already finished the game and started the game with the Mombosa Streets, so why block us from Data Hive?
I was wary of exiting and starting up Data Hive because I had a suspicion that we'd lose the audio logs we collected. On the other hand, we weren't about to play straight through the game just to get the last one, so we took the risk. Well, I was right. We fired up Data Hive and lost all our precious audio logs! Why Bungie? WHY?
Bungie is one of my favorite developers, and has rarely wronged me in the past, so this really surprised me. I know ODST was a small project but it seems like too many corners were cut. The one that really hurts is the lack of matchmaking in Firefight. The excuse was that Firefight was built on top of the campaign engine, which doesn't have matchmaking capabilities. That's such a shame. Firefight could have been huge with matchmaking. I also wish Bungie would crank out some new maps for Firefight. The existing ones are cool but some new maps would really spice it up. ODST could have used multiplayer as well. Just think of playing the current Halo 3 game types in ODST, and all the new game types that could have evolved from ODST. That would have been a blast.
In the end, ODST is a great game and I'm sure I'll be firing it up for years to come. One thing is for sure, I'll never try helping anyone with audio logs ever again! Do it solo. Here's some help: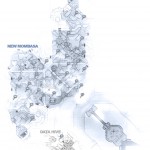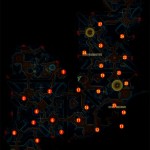 Audio Logs 1-29 video walk-through on YouTube
Audio Log 30 (in Data Hive) video walk-through on YouTube