It's been a while since I've updated my site. There's a good reason for it, but we'll get to that later. For now, let's catch up with Erika's photography.
Week of 9/26/10
We went to the park down the road from our house where they have a really neat mostly all-wood playground. It's almost like a little castle with slides, monkey bars, and all sorts of things to climb. It's a great place to take the kids and also a great place for pictures. Erika got some adorable pictures of the girls and this is my favorite.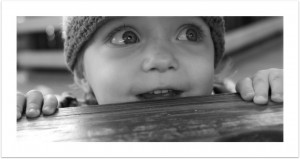 See Joy at Flickr.
Week of 10/3/10
It's fall, which means beautiful colors and trees shedding their leaves. I fell in love with this great picture of the lighthouse at Asylum Point. It's just gorgeous.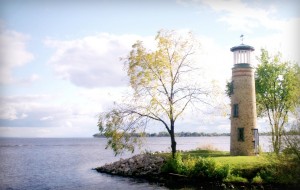 See Untitled at Flickr.
Week of 10/10/10
It's a binary date! What better way to celebrate a binary date than with robots? Well I can probably think of some geekier things but robots are still really cool. Erika shows off her creative composition skills with this shot.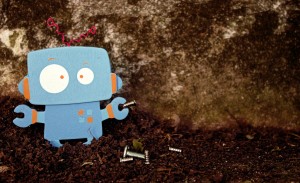 See Untitled at Flickr.
---
Eric is a software engineer and father of two, who's hobbies include video games, open source software, and just being a geek.
Read more from this author
---